Chittagong Chamber Of Commerce & Industry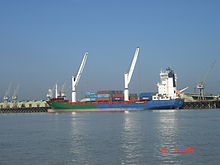 Inauguration of World Trade Centre & the Centenary Celebration of CCCI
The Chittagong Chamber of Commerce & Industry(CCCI), a trade body with a heritage of more than hundred years and situated in Chittagong, Bangladesh, is going to observe Centenary with utmost enthusiasm and festivity from 28th January to 1st February, 2016. At the same time, we would like to inaugurate the first World Trade Centre of the country constructed by this very Chamber.
The hon'ble Prime Minister Sheikh Hasina of our Country will grace the event as the Chief Guest on 30th January, 2016. On 31st January, 2016 there will be International Buiness Conference and Youth Seminar at Radisson Blu Chittagong and on 1st February, 2016 there will be an International Tourism Summit at Rangamati. International dignitaries, ministers from different countries and business leaders of home and abroad will be a part of the celebration and inauguration.
Program Schedule of
Centenary Celebration of CCCI and
Inauguration of World Trade Centre
Date

Time

Event

Venue

Day-1

28.1.2016

Thursday

History & Heritage of Chittagong in Light & Sound Show

(6 P.M- 7pm)

Port Stadium

Day-2

(Main Programme)

30.1.2016

Saturday

3.00 P.M.

Inauguration by the Honorable Prime Minister.

World Trade Center

Day-3

31.1.2016

Sunday

10.30 A.M. to 1.00 P.M.

Session: 1

Business Conference

Radisson Blue Mezban Hall

3.00 - 05.30 PM

Session:2

"Youth conference"

Radisson Blue Mezban Hall

Day-4

1.2.2016

Monday

11.00 AM

Rangamati - "International Tourism Summit "

Session:1

Eco Tourism

Aronnak Cottage

3.00 PM

Rangamati - "International Tourism Summit "

Session:2

Tribal Cultural Function

Aronnak Cottage
The Chittagong Chamber of Commerce & Industry (CCCI), established in 1959, is a pioneer Chamber in the country. Like other Chambers, it consists of firms, companies and corporate bodies engaged in trade, commerce,industry,agriculture, manufacturing etc. The Chamber represents the prime maritime port city and commercial capital of the country, endowed with country's biggest industrial base and highest business activities. The basic objective of Chittagong Chamber is to promote and protect the trade, commerce & industry of Bangladesh in general and those of Chittagong in particular, and also to enable the government and other authorities to perform these functions by rendering assistance, information and advice.
From The President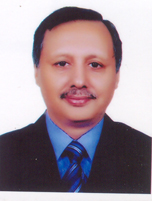 Chittagong Port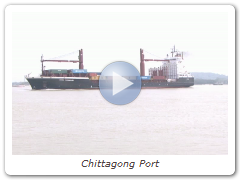 Chittagong Port Video
The Chittagong Port is the principal seaport of Bangladesh handling about 92% of import-export trade of the country. As such its importance in the national economy is paramount. The Chittagong Port Authority (CPA) is a basic services provider. Its objective focuses mainly on providing necessary services and facilities to the port users efficiently and effectively at competitive price.