Press Details
CCCI President as a Member to the Executive Committee of ICCB
30-Sep-13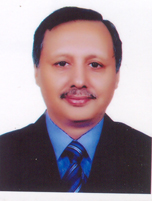 Mr. Mahbubul Alam, President of the Chittagong Chamber of Commerce & Industry has been nominated as a Member to the Executive Committee of the International Chamber of Commerce-Bangladesh. Born in 1958, Mr. Alam hails from a respectable Muslim family of Village-Gohira under Raozan Upazila, Chittagong. He obtained his post graduation from the University of Chittagong and was the elected Welfare Secretary of Chittagong University Central Student Union. After completion of higher study, he took up family business as profession through which he has been able to become a renowned business personality. He was a Member of the Board of Directors of the CCCI in 2002 and 2005. He was the Vice-President and Senior Vice-President and presently has been the elected President of the CCCI. In addition to the above, Mr. Alam has been involved & contributing as the President of Khatungonj Trade & Industries Association, Managing Committee of Dalai Nagar High School, Sugandha R/A Kalyan Samity as well as the Founder Director of Asia Insurance Company Ltd. Mr. Alam is also a Member of the Governing Body of Enayet Bazar Mohila University College, proposed MES University and Gohira Aliya Madrasha including a number of socio cultural & socio religious forums.
Ref: B/FED/23/1570 11th September, 2013
With request for publishing in all Local & national newspapers/news agencies, Electronic Media, BTV, Bangladesh Betar, Bangladesh Sangbad Sangstha.
(Osman Gani Chowdhury)
Secretary